Note: This is an archived post written by Trey M.
Following in the footsteps of Miley Cyrus, Selena Gomez, and Demi Lovato, Bridgit Mendler is the next Disney starlet to burst out into the pop music scene. However, Mendler is currently unafforded the general star quality and promo that the aformented had. This is a shame however, since Mendler has delivered a consistent, high quality pop album, sounding like a reggae-infused Colbie Calliat.
Read the review here:
Ready or Not - Hollywood/Disney made a careful, safe, and almost immaculate selection for Bridgit's debut to the mainstream public. With a reggage, contemporary feel the song fits in with the changing stream of pop music like a swagged out island version of Carly Rae Jepson's "Call Me Maybe." Mendler is like a faux mini Disney version Rihanna in this song and is absolutely works.
Forgot to Laugh - This sounds like a midtempo ballad that Selena Gomez would, and when the song first starts, Mendler even sounds a bit like her former Disney sister. It's a nice little track, good to mix in with the general fodder of the album. Near the end Mendler makes hits a pretty big note too, and while including no runs in "Ready or Not" she makes it up in this song with all of the great harmonies.
Top of the World - Bridgit sounds amazing in this song, however it is forgettable.
Hurricane - This song is available for free on iTunes right now so go cop that! Mendler tries to spit a few bars and throws her hand at rapping in this cool, laid-back track. With a little reggae influence, this is something good! Mendler's voice doesn't get any better than this on this song.
City Lights - The following track sounds like it may have been included on Haley Reinhart's stellar debut album, Listen Up! - of course this is not a bad thing. Not one of the album's best tracks, however but makes a good listen, especially the "Night, night night-o" hook.
All I See Is Gold - I can tell this was meant to be the album's standout ballad, similar to Demi Lovato's "Lightweight" or "Fix a Heart" taken from her Unbroken. Sometimes it even seems that Mendler imitates Lovato's vocal stylings in some parts. Good song, not a standout however as it may have been seen.
The Fall Song - A bouncy, happy-go-lucky song. Definitely has potential for being the album's second single. The pace is a bit slow, but you can glide to it.
Love Will Take Us Where To Go – I know they didn't intend to make this the album's standout ballad but this song is great. A mid-tempo R&B song with a knock, if Mendler had added a bit more soul I think this could have even been an Urban Contemporary radio hit! A rap feature by J. Cole or Kendrick Lamar would have done justice. Good stuff!
Blonde – A low-rated version of "Ready or Not" but the bass and piano production in this song is standout. Also another potential second single choice. The lyrics are very standout as well, and her delivery is great as it is in the album's first single. I'm pretty sure this will do well.
Rocks at My Window – Mendler's sweet voice charms in this one. Not one of the stronger tracks, but definitely a great listen.
5:15 – The hip-hop rock vibe of this song enchants the listen from when the beat kicks in. Mendler delivers her lines in a spooky fashion. This song would sound great on a soundtrack to some type of film. Great song.
Hold on for Dear Love – The album concludes on a ballad. For some reason's alot of her ballads on this album remind me of a classical song but this is indeed a good thing. I wish she would have "sung" more in this song, because it is very good, Lovato-esque, with a Bridgit spin on it.
Not every track may standout, and Mendler may have steady taken clues from previous efforts by her Disney counterparts. All in all this is a great album, cohesive and almost flawless. Unfortunely, it looks like Mendler may not get mega success with this, but her future looks extremely bright and I hope she gets her shine in the future. She should also look into making a Christmas album, it would be bomb.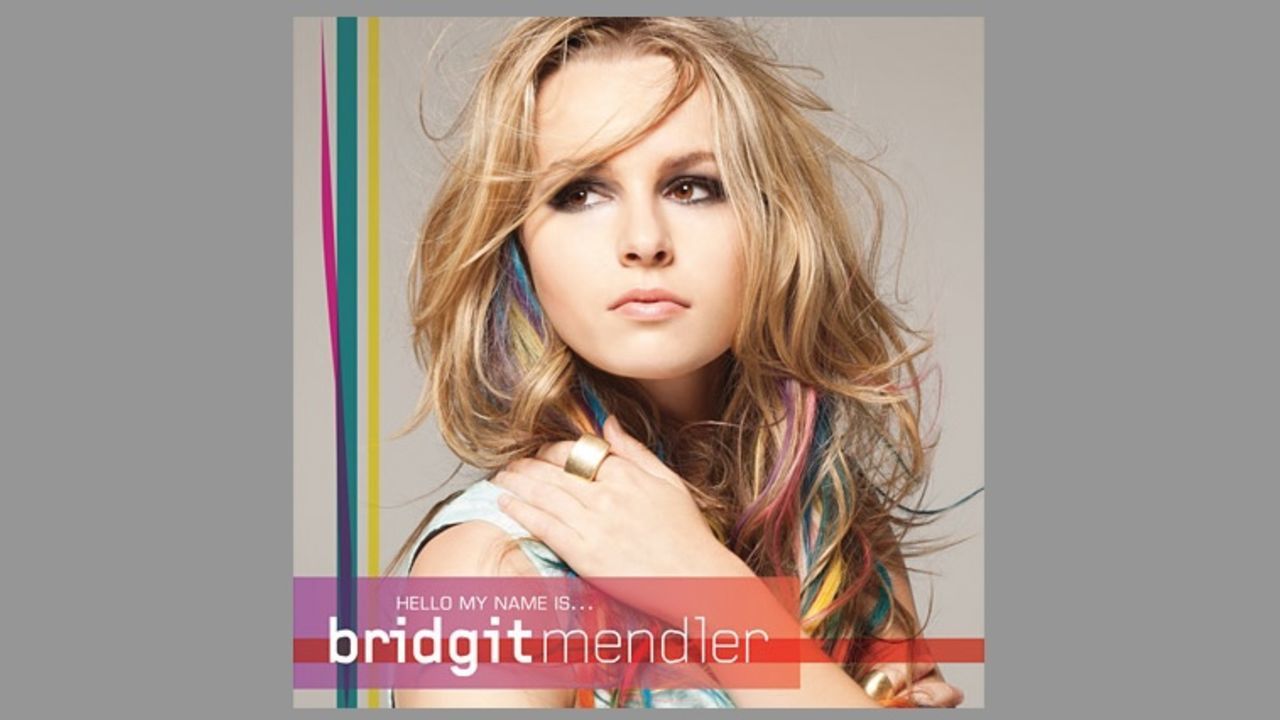 Rating – 4/5
Key Tracks – Ready or Not, Hurricane, 5:15, Love Will Tell Us Where to Go
Pop Culture ·
#Bridgit Mendler