Miss Universe results tonight, Sunday, December 20, 2015. The winner was revealed live from The AXIS, Las Vegas, NV.
Host Steve Harvey made one of the biggest bloopers in TV history by announcing the wrong name of the winner - effectively destroying the entire show and a happy ending. Unbelievable. Press play to watch the embarrassing video below.
80 contestants from all over the world competed. The judges included: Emmitt Smith, Niecy Nash, Olivia Culpo and Perez Hilton. Steve Harvey was the host.
The surprise "judge" were the rest of the contestants. Viewers worldwide were also allowed to vote. Over 10 million votes were cast.
This is the first pageant since Donald Trump sold the organization to WME/IMG last September.
Miss Universe 2015 Top 15
Brazil
Australia
Indonesia
Dominican Republic
Philippines
France
USA
Curaçao
Belgium
Japan
Venezuela
South Africa
Colombia
Mexico
Thailand
Miss Universe 2015 Top 10
USA
Colombia
Japan
Thailand
Australia
Dominican Republic
France
Curaçao
Philippines
Venezuela
Miss Universe 2015 Final 5
France
Colombia
Philippines
Australia
USA
Miss Universe 2015 Final 3
USA
Colombia
Philippines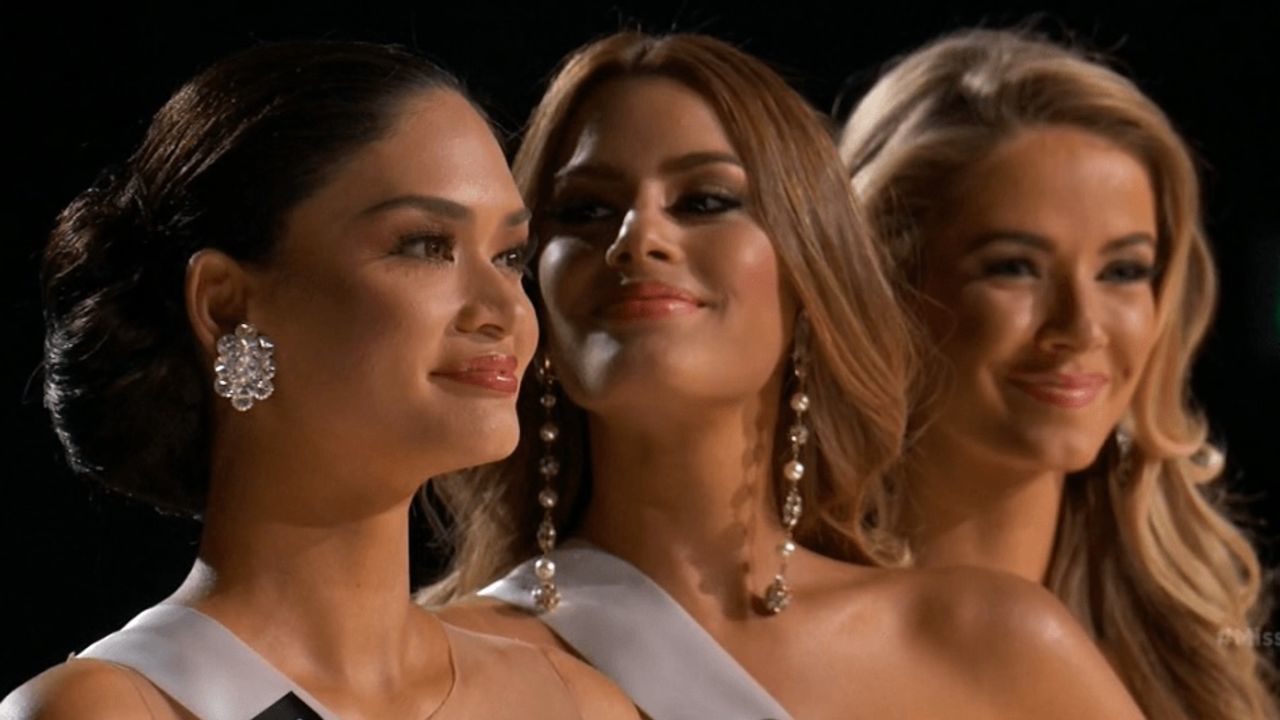 FINAL RESULTS
2nd Runner-up: Miss USA - Olivia Jordan
1st Runner-up: Miss Colombia - Ariadna Gutiérrez
Miss Universe 2015 Winner: Miss Philippines - Pia Alonzo Wurtzbach
Press play to watch the video below.
Steve Harvey botched the announcement. How sad. It was so awkward and unfair to Miss Colombia and Miss Philippines.
Best National Costume: Thailand
News ·
#Miss Universe
#Steve Harvey