Here are the results for the Classic Tetris World Championship 2022 Southern California Qualifier held at UC Irvine during the World Puzzle League Championships event.
The current Classic Tetris Elo leader Alex Thach defeated Xenophilius in the final with a score of 3 games to 1. This was Alex's first time to compete in a real life event and using CRT monitors. We won a free entry to the CTWC main event in Portland, OR in October.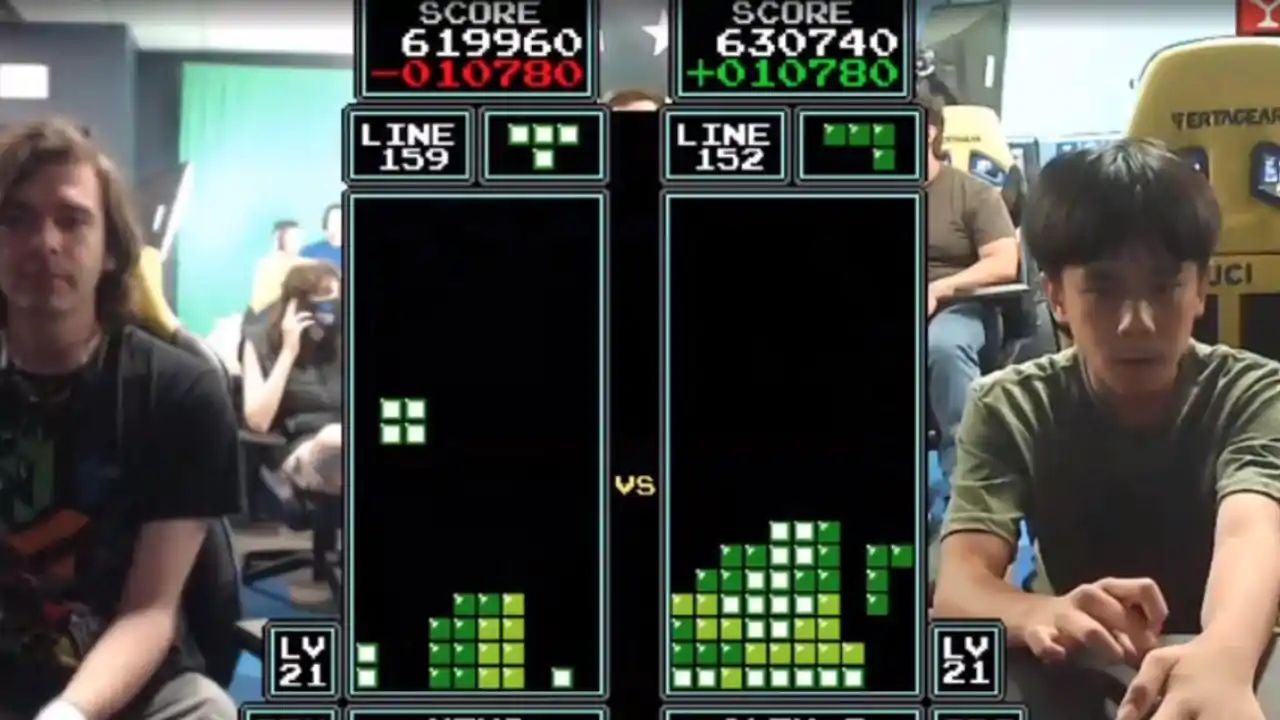 Alex is one of the few remaining holdouts of the hypertapping style of play among the top Classic Tetris players, utilizing it full-time in competition. A lot have already switched to the rolling style of play or switch to rolling in the late stages of a match. During the post game interview, Alex said he probably won't roll full-time for now as he will have to bring out his "foot grip" which will be weird IRL.
The next CTWC qualifier scheduled will be on June 10 in Poland and the next North American qualifier is the East Coast qualifier in Wappingers Falls, NY on July 2. See the full schedule here.
News ·
#Tetris