The winners are in for the 2015 MTV Movie Awards, and Shailene Woodley and Dylan O'Brien proved to be the most popular stars of the ceremony, judging by the amount of gold popcorn statuettes they took home.
Woodley earned the MTV Trailblazer Award, and honors for Best Female Performance and Best Kiss (shared with co-star Ansel Elgort) for her role in Movie of the Year winner The Fault in Our Stars. Meanwhile, Dylan O'Brien was singled out as well, winning three awards. He took home Breakthrough Performance, Best Hero and Best Fight (vs. Will Poulter) for his role in The Maze Runner.
And that's not all, as Robert Downey Jr. was presented with the MTV Generation Award, lauding his lifetime of amazing achievements, from Tropic Thunder to Iron Man and The Avengers, and more. Also feted was Kevin Hart, who won the Comedic Genius Award for his slew of hit comedies.
But which other films and stars took home the top prizes at the 2015 MTV Movie Awards? Check out the complete list of winners below:
2015 MTV MOVIE AWARDS WINNERS LIST
Movie of the Year: The Fault in Our Stars
Best Male Performance: Bradley Cooper, American Sniper
Best Kiss: Shailene Woodley and Ansel Elgort, The Fault in Our Stars
Best Duo: Zac Efron and Dave Franco, Neighbors
Best Comedic Performance: Channing Tatum, 22 Jump Street
Best Scared as Sh*t Performance: Jennifer Lopez, The Boy Next Door
Breakthrough Performance: Dylan O'Brien, The Maze Runner
Best Female Performance: Shailene Woodley, The Fault in Our Stars
Best Hero: Dylan O'Brien, The Maze Runner
Best Shirtless Performance: Zac Efron, Neighbors
Best Fight: Dylan O'Brien vs. Will Poulter, The Maze Runner
Best WTF Moment: Seth Rogen and Rose Byrne, Neighbors
Best Villain: Meryl Streep, Into the Woods
Best On-Screen Transformation: Elizabeth Banks, Mockingjay—Part 1
Best Musical Moment: Jennifer Lawrence, Mockingjay—Part 1
MTV Trailblazer Award: Shailene Woodley
Comedic Genius Award: Kevin Hart
MTV Generation Award: Robert Downey Jr.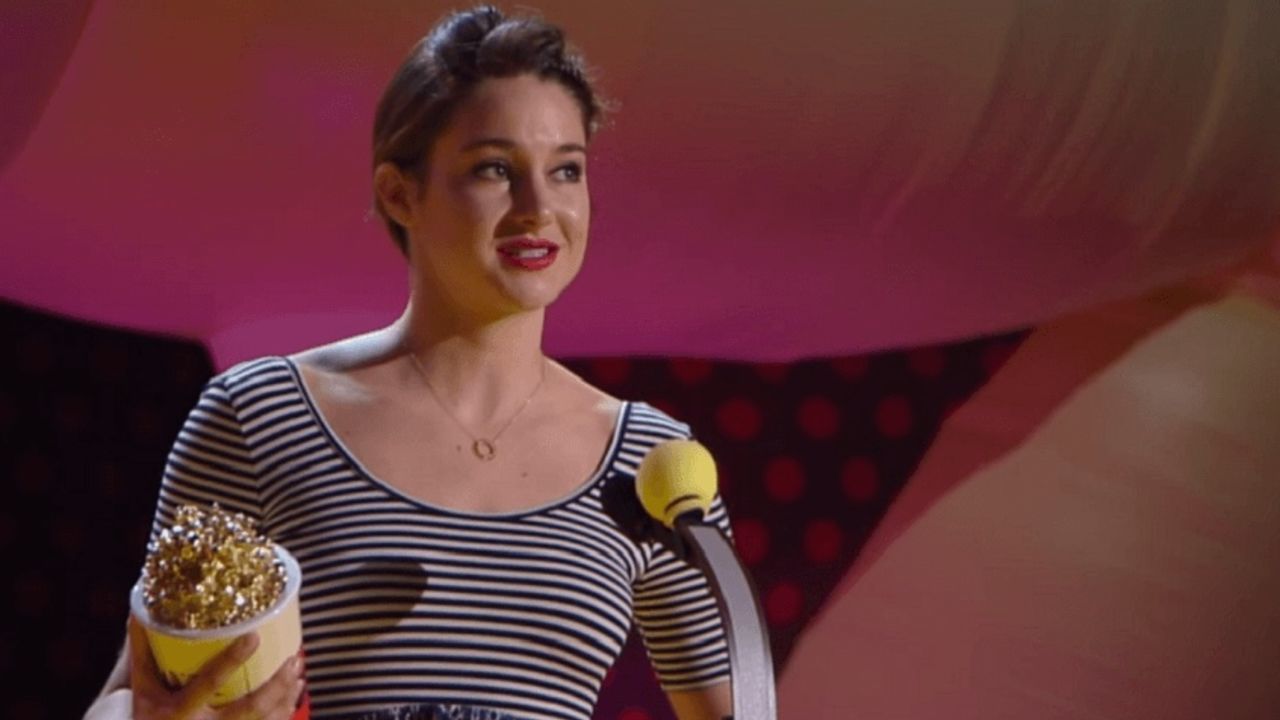 Note: This is an archived post written by Nick Roman
News ·
#MTV
#Dylan O'Brien