Two-time Classic Tetris world champion Michael Artiaga, more popularly known by his gamertag dogplayingtetris, scored 2,909,140 points this week, a personal best.
This is the third-highest score in the game ever (from the competitive standard 18 level start), behind ErixICX's 3,772,380 and Huffulufugus' 3,068,200.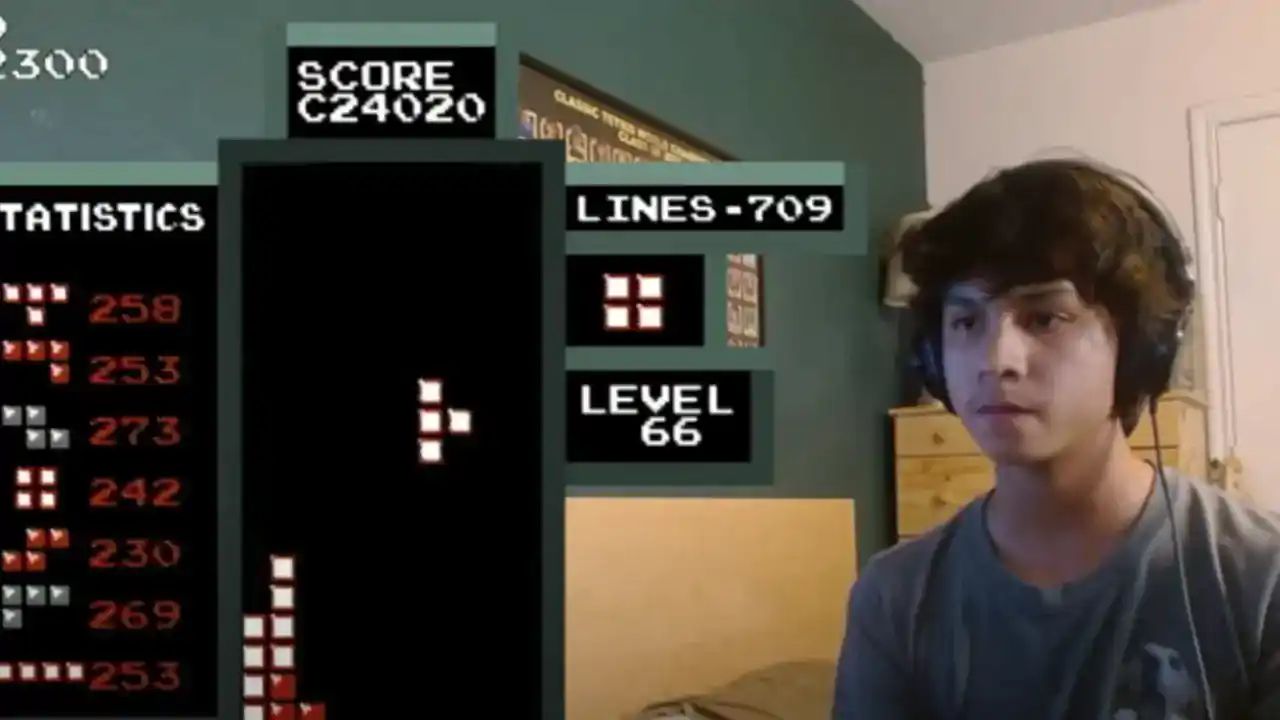 All these huge numbers were made only this year, after the emergence of the "rolling" style of play that enabled players to move pieces faster than ever before.
Cheez, who popularized the style, scored 2,730,820 last year and now sits in fourth. Michael's older brother Andy Artiaga, aka P1xelAndy, is at fifth with 2,191,752 (which is the highest anyone has ever scored in a tournament setting).
Press play to watch the video below.
The Classic Tetris World Championships, played on the original NES console, returns as an in-person event in Portland, OR this October.
The tournament was held online for two years due to the COVID pandemic.
More information at CTWC.
Gaming ·
#Tetris