In the most poignant of goodbyes, AcousticTrench of YouTube played "What a Wonderful World" on his guitar days before his dog Maple died. I have no words, just tears.
Trench wrote on his viral page:
Yesterday I had to say goodbye to my best friend. Maple passed away peacefully during the night, while I held her in my arms. We have spent every moment together for over 12 years, doing everything together. I adopted her from a rescue shelter and the first time we met she tackled me, leaping into my arms, wagging her tail so hard and with a smiling face full of love. We went on so many adventures together, and she was always there for me with her unconditional love through difficult times. Music helped to soothe and comfort her, especially when she was feeling anxious during thunderstorms and fireworks so I would play for her to help calm her down. She would lay beside me with her head in my lap and listen to the guitar until she fell asleep. I feel so lucky to have had her in my life, the bond we shared is indescribable and my heart is aching.

There are a lot of videos that I filmed with Maple which I never posted on YouTube, or videos I didn't finish editing, that I might release in the future. I hope that some of the moments we shared together over the years have helped to bring some joy or comfort to you. Thank you for the love and support you have shown us.

I love you Maple.
Press play to watch the video below.
Just beautiful.
Maple's expression as the guitar plays is pure magic as she knows that her dad is playing for her.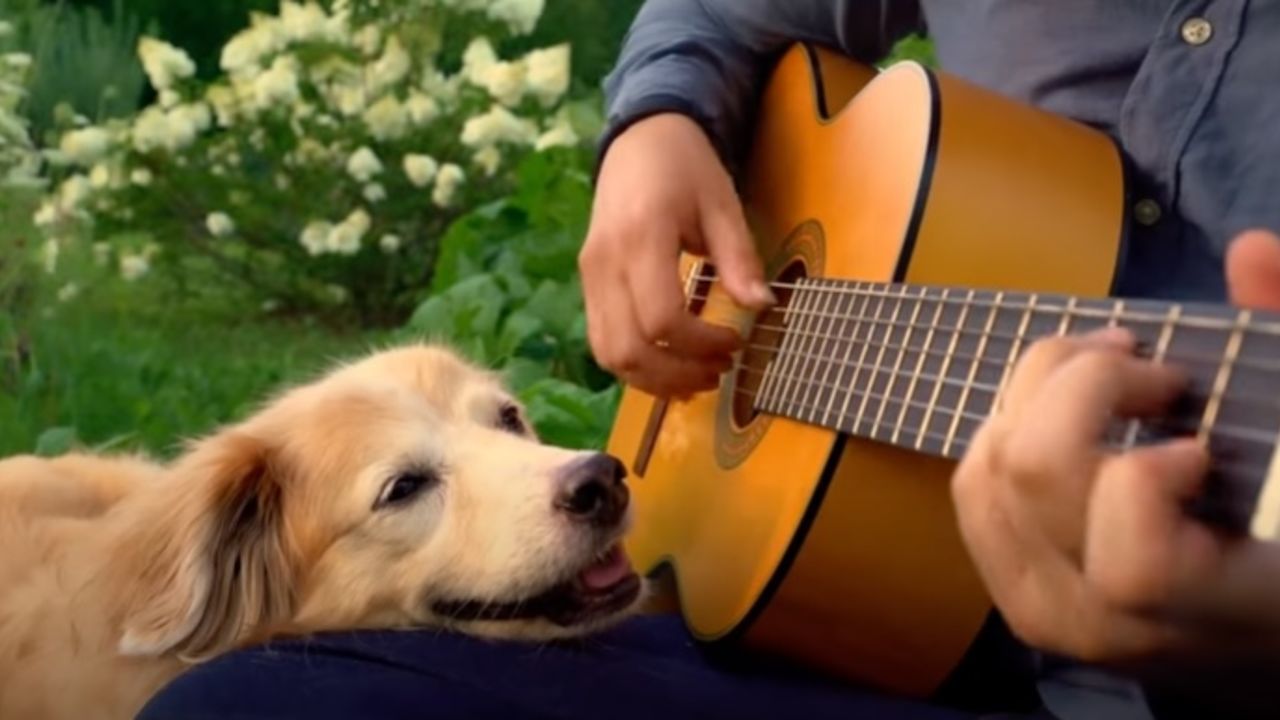 Dogs ·
#Dogs
#YouTube