Aiden James Releases Video for "Hurry Hurry"
Songster Aiden James has released a music video for the latest single off 'Trouble With This'. "Hurry Hurry" combines James' Folk roots with his Pop sensibilities to deliver this charming performance. The out and proud artist 'narrates' this video, imploring a handsome young man to hurry through the busy streets and subways of New York City to meet up with a loved one. "Hurry Hurry" is definitely part of the soundtrack to Aiden's day, playing on his iPod as he sings along. Check out the ElectroPop sound on "Hurry Hurry".
"Hurry Hurry" can be found on Aiden's 2012 release, 'Trouble With This'. That album can be found on iTunes and Amazon. You can also find the song on the 'Hurry Hurry Radboy Remix EP' on iTunes and Amazon. For more about Aiden James, visit his official website, or find him on Twitter, Facebook, or Tumblr.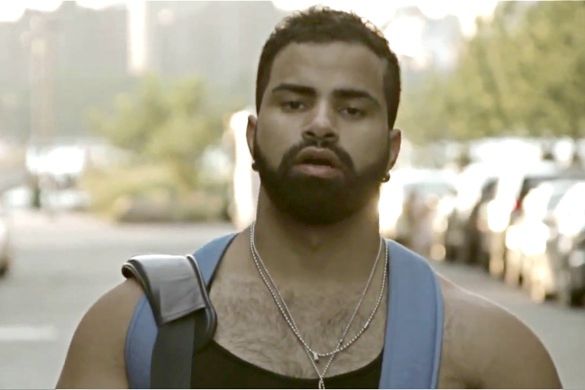 Music
aiden james
electropop
music videos
Showbiz News from our Partners
Got Something to Add?